PA-GA is centralized amplifier based - Public Address system (audio communication SYSTEM), which is used in industrial plants for the following MAIN functions.
For making Routine announcements (voice paging) during normal operations
For Broadcasting pre-recorded STORED voice messages / Alarm Tones during emergency situations. These messages could be Safety / Security / Fire alarm messages or Evacuation instructions or public utility general messages
Interface facility with PBX - Telephone system for paging announcements from telephone intercoms
Interface with External Visual Beacons (signaling devices) for high noisy areas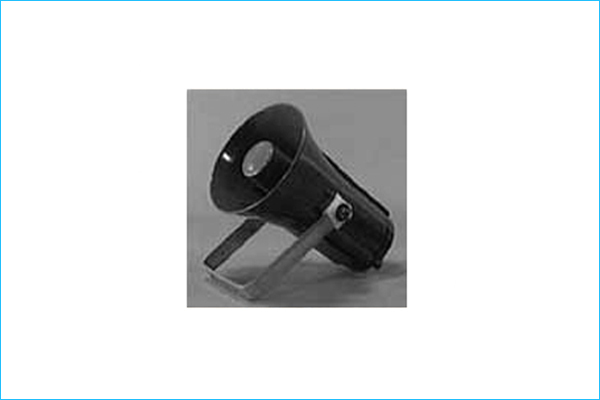 The system is suitable for use in harsh & hostile environment characterized by: indoor & outdoor usage, Presence of dust & water ingress, Corrosive atmosphere, Explosive gases & particles, varying temperature, loud ambient noise, people's safety etc.
The system is suitable for and is certified for use in both hazardous areas and safe areas (i.e. non-hazardous areas) of the Plant facility. Hence it can be used in all kinds of industries.
PA-GA system Hardware:
The system comprises of:
System rack cabinet
Desk top Microphone access station (Access Units) with zone selection facility
Mixer amplifier and Power amplifier modules
Control panel – Page controller unit
Prerecorded–Stored Voice message (or audio Alarm tone) generator unit
Loudspeakers (Indoor / Outdoor weatherproof / Outdoor Explosion proof type)
External flashing beacons / Signaling devices interface
Telephone interface module
Features:
The system offers clear reproduction of sound and intelligibility of speech even in high noisy areas.
The users can make routine voice announcements from Microphone Access Station, in a reliable and safe manner.
The users broadcast alarm tone, from Message Access Station, in a reliable and safe manner.
The entire operational area (facility) of the plant can be divided into number of sub-areas called ZONES. The loudspeakers are installed in these zones. The user can make either Individual Zone wise announcements or Multiple Zone wise announcements or ALL ZONE announcement, from the Microphone Stations.
There are no limitations to number of zones in the system and to the number of loudspeakers deployed in each zone. Each loudspeaker is connected to the central equipment for amplification and other control functions.
Long distance connection of loudspeakers from the System Rack Cabinet is possible
Wide range of high performance loudspeakers.
Depending on the plant environment, the loudspeakers can be either explosion proof loudspeaker (for use in hazardous areas) or weatherproof loudspeaker (for use in safe areas) or indoor loudspeaker (for use in indoor rooms / indoor areas).
The system uses high reliability amplifiers having built in over load protection, short circuit protection, and thermal protection. Each amplifier module can be in 120 watts, 240 watts or in 480 watts.
The system is available in standalone amplifier configuration or in N+ 1 standby amplifier configuration.
The amplifier hardware has gain control, bass control, treble control to custom tailor the frequency response, for poor acoustic or high noisy areas.
During an emergency or fire situation, the stored voice message (or stored audio alarm tones) is broadcasted over the system loudspeakers. The stored message is actuated through potential free contact from fire alarm or other control system. Each Voice message generator module has the storage capacity of 08 messages, which can be increased to 16 / 24 /32 / 40 … and so on messages. The message can be broadcasted over all the loudspeakers of the PA system in ALL ZONE mode or it can be broadcasted in a particular zone area. The messages have priorities amongst themselves, with Message #1 having the highest priority. Thus the sequence for broadcasting the messages can be configured / set at site as per the need.
The selection of stored message for broadcasting can also be done manually, from an external MESSAGE ACCESS CONSOLE (Optional)
Through telephone interface module, the PA system is integrated to client's EPABX system. This allows the users to make paging announcements over the PA system loudspeakers through their intercom telephone.
In addition to the audio communication network, visual warning BEACONS can be deployed in noisy areas to extend the reach of PA-GA system.
Key Advantages :
Simple, Reliable and Most economical field cabling
Very Cost effective design and hardware
Trouble free & Highly reliable system
Modular architecture based, whereby offering the flexibility to build & expand the system block by block, as and when required.
Centralized monitoring of the system operation, performance and equipment healthiness.
Reduced and easy maintenance
High flexibility and Easy adaptability.
Minimum downtime, easy system operation and maximum safety
Low cost of system ownership
Low cost system spares